Art is a vehicle that lets us have imapact on the external world. – Jeff Koons
Disclaimer: Masterclass has comped me an All Access Pass in order to audit and review the online classes they offer as a number of them relate to the topics covered here on ARTIST-AT-LARGE.
Master of the Ready Made, I have to say that I've never been a fan of Jeff Koons' work. So I went into this Masterclass skeptical as all get out.
I came out of the class still not a fan of Jeff Koons' work, BUT I liked him as a teacher, as a person, and his perspective on life and work as an artist was very informative. I can see why gallery curators took to him as he can explain his work and talk about it as if you are out for coffee and he's sitting across the little table and he's giving you intimate information on what it means – "it" being life, curation, creativity, and the art making process …
How do we start with a blank canvas? I like to start with an idea. – Jeff Koons
His take in art is almost spiritual, almost Buddha-like. How he talks about his work is much more interesting than the work itself. If I could compare him to any other celebrity character, he might be in the realm of Mister Rogers – soft spoken and creating his own little neighborhood out of his work.
This class has 13 easy to watch segments as well as a workbook and an online community.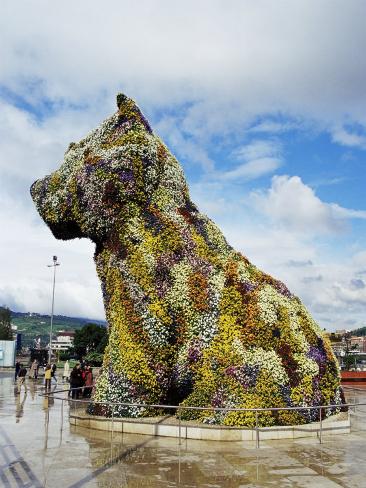 Jeff Koons "Puppy",1992 Poster by Christopher Rennie: 24x18in
I would recommend this class if you are either interested in the work of Jeff Koons and learning more about his process of art making, or if you have an All Access Pass
* * * * *
Here is a link to sign up for an All Access Pass on Masterclass. A purchase through that link will support ARTIST-AT-LARGE.