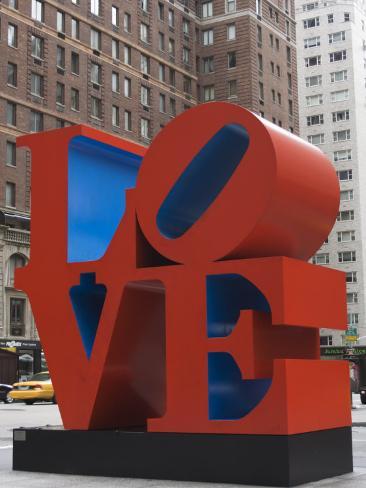 br>
Love Sculpture by Robert Indiana, 6th Avenue, Manhattan, New York City, New York, USA by Amanda Hall
Known primarily for is LOVE sculpture and print, Robert Indiana was a POP artist born on September 13, 1928 in New Castle, Indiana. His given name was Robert Clark.
After serving for three years in the Air Force, Indiana attended The Art Institute of Chicago from 1949 – 1953. He studied in a summer program at Skowhegan School of Painting and Sculpture in Maine. In 1953/54 he studied at Edinburgh University and Edinburgh College of Art in Scotland. After returning to the US, he settled in New York.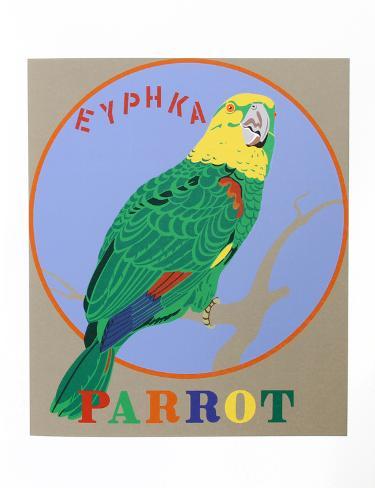 br>
Parrot (from the American Dream Portfolio) by Robert Indiana
Living in New York he paired up with Ellsworth Kelly and credits him for being a great influence on his work. His web site states that he was a self proclaimed "American painter of signs."
While Indiana created and played with the LOVE imagery starting in 1958, it became part of POP culture when it was commissioned in 1964 as the Christmas card for the Museum of Modern Art and the first serigraph/silk screen of LOVE was printed as part of an exhibition poster for Stable Gallery in 1966. It was then mad into a US postage stamp in 1973.
His work was put into the POP culture category (along with Warhol and Liechtenstein), but his work came out of poetry and literature and the idea of the American Dream rather than commodity driven work like Warhol's.
Robert Indiana passed away on May 19, 2018
He has a website here.
You can read more about Indiana in his bio on Wikipedia.
You can read more about the artist with the titles below: