Barnett Newman was born on January 29, 1905, New York, New York, the son of Jewish immigrants from Poland.
Barnett Newman was an American Abstract Expressionist who is most well known for his color field paintings.
Newman's goal was to create an art made of pure idea, one that would strip away any narrative, figuration and all of the extraneous detail from a painting. By 1948 he had arrived at his signature format–painted color fields bisected by vertical lines that he called zips. Though he is best known for his minimalist paintings in this vein, Newman also made drawings throughout his career and began making prints in 1961.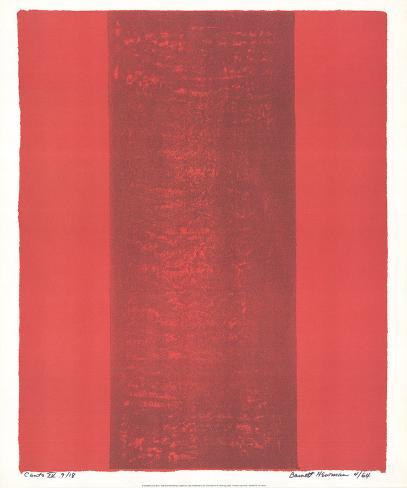 br>
Canto XV by Barnett Newman
Newman passed away on July 4, 1970, New York, New York.