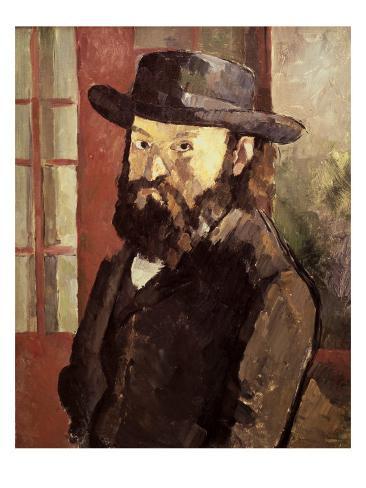 br>
Self-Portrait by Paul Cézanne
On this day in 1839, Paul Cézanne was born in Aix-en-Provence, France.
Born to banker Louis Auguste Cézanne and Anne Elisabeth Honorine Aubert, Cézanne led a fairly normal childhood. As a young adult, in 1861, he bucked his family banking business, with his father's disapproval, and took off to Paris to become an artist. He was primarily encouraged to do so by his childhood friend and writer Emile Zola, who was already living in the city.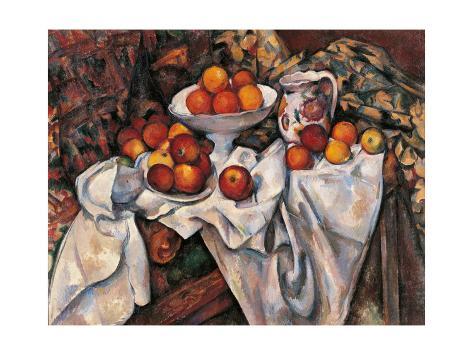 br>
Apples and Oranges by Paul Cézanne
With an apple I will astonish Paris. – Paul Cézanne
Cézanne was interested in portraying the truth, as well as the geometry, of his subjects – cylinder, spheres, and cones – and his work is known to use binocular perspective (making objects three dimensional rather than using one point perspective). He struggled with presenting the authenticity of his subjects. (All artists struggle against something, or to prove something, and for Cézanne is was authenticity and truth.) As an Impressionist painter, he was part of a radical group of artists, ones who did not get their work accepted into the Paris Salon. Cézanne's first Salon des Refusés was in 1863 and he continued to participate in the Salon des Refusés until 1869. He still submitted works to the Paris Salon every year until 1882 – which was the first and last year that his work was submitted.
Cézanne: 'The Father of Modern Art':
Paul Cézanne died on October 22, 1906. He became ill after spending a day out on a storm a few days before, painting up the hill at Les Lauves and never really recovered.
If you get the opportunity to visit his last studio, that had built himself, up the hill in Aix-en-Provence, it's a chance you shouldn't miss, especially if you are painter. Many of the objects from his paintings are still in his studio.
I've told you a little bit about Paul Cézanne. Enjoy learning a bit more about him by looking through and reading some of the titles below: