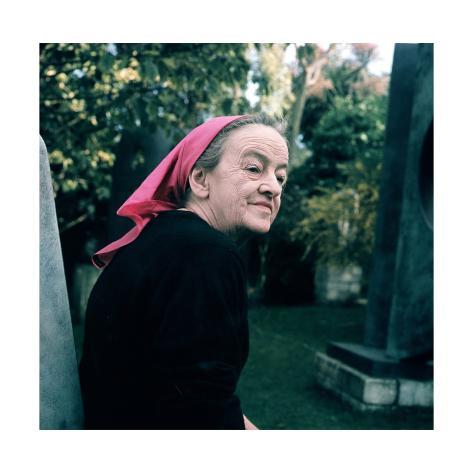 br>
Portrait of Dame Barbara Hepworth by Peter Kinnear Bridgeman Images
Dame Barbara Hepworth was born as Jocelyn Barbara Hepworth on January 10, 1903 in Wakefield, United Kingdom.
Hepworth was an English Modernist artist and sculptor. She worked extensively with wood, until later in her career when she started to work with bronze. Her sculptures were not so much reflective of nature itself, but more about how nature made her feel. Her work exemplifies modern sculpture. She was one of the few female artists of her generation to achieve international prominence.
Hepworth passed away on May 20, 1975 in St Ives, United Kingdom.
She has her own website where you can see images of her work.
You can see her work at The Hepworth Wakefield, Tate Britain, SFMOMA, The Museum of Modern Art, Kimball Art Museum, Lehmbruck Museum, and the Auckland Art Gallery Toi o Tāmaki. There is a longer list on Wikipedia.
Learn more about Dame Barabara Hepworth through these titles: