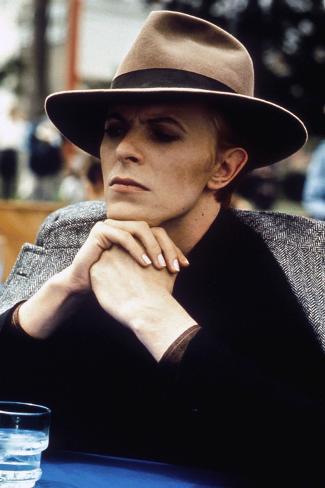 br>
L' homme qui venait d'ailleurs MAN WHO FELL TO EARTH by NicolasRoeg with David Bowie, 1976
David Bowie was born as David Robert Jones on January 8, 1947, in Brixton, London, United Kingdom.
There were many musicians who defined music and culture in the 1960s and 70s and beyond, but David Bowie was an enigma. He pioneered glam rock. He was an artist, a collector, and a pusher of boundaries. He started playing saxophone at age 13 and assumed his stage of David Bowie in 1966, releasing his first album the following year. Bowie continued to be a trend-setting genius in music, art, and fashion until his death at the age of 69, only two days after he released his final album, Blackstar. There is just too much that can be written about the man, and I can't do him justice, so here, watch this interview:
Look up here, I'm in heaven. — David Bowie from one of his last songs, Lazarus
Bowie passed away on January 10, 2016, Manhattan, New York, New York.
Read more about David Bowie on his Wikipedia page.
Enjoy some of his music, in no particular order, below: