Isaac Asimov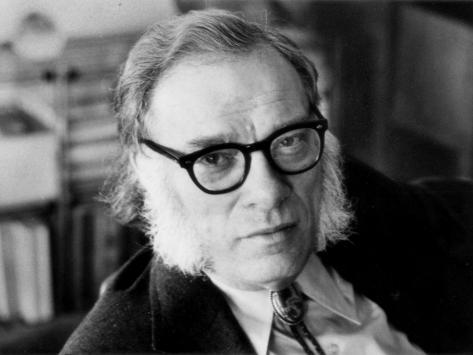 Isaac Asimov didn't know when he was born in Petrovichi, Russia, but he celebrated his birthday on January 2, 1920
While Asimov is known as a science fiction writer, he was also a degreed scientist and had tenure at Boston University where he taught biochemistry. He became a science fiction fan around 1929 when he started working in his father's news stand where he sold newspapers, candy, and pulp fiction novels. Asimov ended up being a prolific writer, of both science and science fiction texts and publications. He was considered to be one of the Big Three science fiction writers of his time, the other two writers in that group being Robert Heinlein and Arthur C. Clarke.
Mr. Asimov himself made no great claims for his work. "I make no effort to write poetically or in a high literary style," he said in 1984. "I try only to write clearly and I have the very good fortune to think clearly so that the writing comes out as I think, in satisfactory shape."

"I never read Hemingway or Fitzgerald or Joyce or Kafka," he once wrote. "To this day I am a stranger to 20th-century fiction and poetry, and I have no doubt that it shows in my writing." — From his obituary in The New York Times
Asimov's Three Laws of Robotics:
A robot may not injure a human being or, through inaction, allow a human being to come to harm.
A robot must obey the orders given to it by human beings, except where such orders would conflict with the First Law.
A robot may not harm humanity, or, by inaction, allow humanity to come to harm.
Isaac Asimov interview on 90 Minutes Live – 1978:
You can read more about Issac Asimov on Wikipedia.