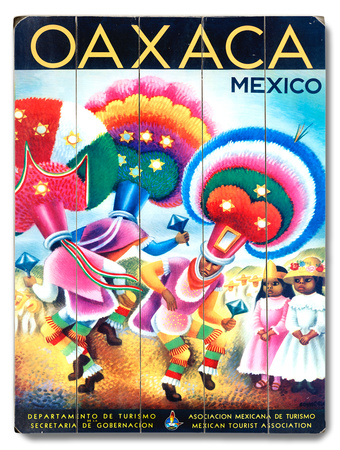 Updated: February 11, 2015
On this page you will find travel resources that will help you book your trip and find information about your destination. You can use these travel suggestions and links not only for planning your travels before you go, but during your travels too!
How to use this page: Clicking a link on this page will open one new window. Keep that window open and then every time you click something here, it will open up in that one new window. You can keep the pages side by side and go back and forth from this page to the other to do your booking research without losing this resource page.
Disclosure: Any purchases made after clicking through links on this page will support the site via commissions. The site does not otherwise get paid for posting these links to some of our favorite online services!!
Thank you for using this page as your travel and art shopping portal. I enjoy looking for companies that provide great service and I really do appreciate your business.
Book Your Trip
Find tickets for air and train travel, places to stay, car rentals and cruises:
Treat yourself to a last-minute getaway! Choose from great hotel deals in your favorite cities only at Expedia.com!
Flight Network
offers deep discount airfares, hotels and car rentals
Hotwire
offers unbeatable low prices on airline tickets, hotel reservations, car rentals, vacation packages and cruises.
Save big on airline tickets at CheapOair!
Every now and then they also offer promo codes, like this one that is good until December 31, 2014: Use Promo Code FLIGHT10 and save up to $10* on all domestic flights.
RailEurope,
for more than 60 years, has been showing North Americans what Europeans have known all along: the best way to travel in Europe is on the trains! They also sell country and regional passes, sleeper cars, scenic trains, tours and add-ons, the list goes on and on … Here's a link to Rail Europe specials and promotions.
Hotels & Places To Stay
Places to stay from low to high end hotels as well as hostels:
Book Now and Save at Hotels.com!
They offer more than 40,000 properties worldwide in over 400 destinations – from hotels and B&B's to condos and all inclusive resorts. Hotels.com also specializes in providing travelers with accommodations during sold-out periods. Here's a link to their "Deals" page.!
Make yourself at home anywhere in the world, live like a local, and stay for free.
Find 40,000+ worldwide listings at HomeExchange.com
CouchSurfing.com is a great idea for the adventurous traveler. There doesn't seem to be an age limit, although a majority of this site's users are in their 20s and early 30s. Find a couch wherever you go – offer your couch to return the favor!
Travel Information
Stuff you need to know:
Transportation Security Administration | TSA
SeatGuru.com says that not all airline seats are the same. They will give you the skinny on your seat, or help you choose one to make your flight more comfortable.
Get a free travel insurance quote from Travel Guard.
Tours + Museum Tickets
Here at artist-at-large I promote independent travel so that you can discover the world on your own terms.
But some people just like that group vibe so we sought out tour partners that will enhance your independent travels with guided daytrips.
Viator is the leading online provider of destination travel products: sightseeing tours, theater tickets, attraction passes, theme parks, even zero gravity flights … all of the things you do when you get to where you want to be!
Paris Trip offers day tours from Paris
and is the minibus tour specialist in Paris. They run their own fleet of vehicles and welcome tens of thousand of visitors every year at the doorstep of their hotel in Paris. Hard to reach areas, like Giverny and the Champagne region, are easily reachable with ParisTrip.
The Paris Pass
will save you time and money, especially if you are short for time in Paris.
The London Pass,
the leisure pass that lets you experience the best that London has to offer. Get 5% off the retail price of the London Pass with this code: londpas05
(ongoing)
The New York Pass
is a Sightseeing Card that offers free entry to over 55 Attractions in New York City for one great price! The New York Pass uses smart card technology that work just like credit cards. Just present the pass at the ticket counter and your admission is taken care of! The New York Pass comes with great extras like front-of-the-line privileges at many major attractions.
Passports & Visas
Last minute travel plans? Expired Passport?
Rush My Passport has helped thousands of U.S. citizens get their passports within 24 hours.
Art Materials & Photography Equipment
More often than not, it's best to pack your art supplies with you.
In Europe, art materials are more expensive than in the US, and even though it's fun to shop for them, most of the time it's just easier if you have what you want in your bag when you need it. In some countries, finding art supplies stores is a rare thing.
Purchase art supplies at BLICK
the premier art supplies source for professional artists, students and teachers. Customers will receive the best art supply pricing, selection, and service available.
Utrecht Art Supplies
sells directly to consumers online offering one of the widest selections of fine art supplies available, including exclusive, hard-to-find specialty items.
Blurb is my favorite print-on-demand source for book publishing. They specialize in photography and art books and have a wonderful supply of beautiful papers to show off your work. You can save 15% on your entire Blurb.com order by clicking here and using Coupon Code 15OFFBLURB.
Shutterfly makes it fun and easy to be thoughtful and creative with your memories. Their single-minded focus on helping you enhance, organize and store your digital photography allows them to provide the highest quality products for you, our customer.
Shutterfly Special Offers – save up to 50% on selected items such as photo books, calendars, wall art, photo gifts, and more. Offers change frequently.
BorrowLenses is like a lending library where, for a fee, you can borrow cameras and lenses for your camera. Whether you need to rent some gear for a long vacation or a weekend getaway, or you just need it for 12 days instead of two weeks, they can work with you on the details. It's also a great way to test out new gear before a big purchase.
Get 25% off their Gear of the Week with promo code BLDOW
New Customers – receive $10 off your order of $100 or more with promo code BL10OFF100 at BorrowLenses.com
Social Skills
The easiest way to pass around your contact information while you are on the road is by giving someone your business card. Moo cards look professional and fancy and they have many different styles, from traditional sizes to mini-cards to postcards. You can create MOO Business Cards using your own photos or designs. All you need to do is upload your text and logos to create cards as unique as your business!
If you're a travel blogger, photographer, writer, or just own a small business you'd like to promote, you can promote Your Brand with MOO Stickers
while you are traveling.
Car Rental
Rent a car for part or all of your trip.
AutoEurope is a reliable company, with online services where you can rent or lease a car for your travels in Europe.
Join Alamo Insiders for FREE
and enjoy great deals in addition to your Insiders discount!
Thrifty Car Rental
is one of the most widely recognized brands in the travel industry which caters to cost-conscious business and leisure travelers.
Beach Reads
We've all got different tastes when it comes to beach reads – trashy novels, historical fiction, a good mystery, a biography, or nothing longer than a magazine article. Thanks to e-books and electronic readers, you no longer have to schlepp a library with you on your beach holiday. You can even download your guidebooks and travel information. Check out the Amazon Kindle Voyage, Wi-Fi

e-reader as a possible contender to replace that stack of pulp.
Maps & Guidebooks
At Maps.com you can find topos and road maps, travel maps and wall maps, globes and games. Any of these make perfect gifts for the world traveler, or the kid who wants to travel the world.
Fashionistas
Sign Up for Weekly Fashion and Healthy Living Deals From OpenSky
where you can create your own shopping experience!
Shop eBags.com,
the leading online retailer of luggage, handbags, backpacks, and accessories, and find your perfect travel bags.
Keen,
Merrell
& Ecco Shoes
are some of the best travel shoes made and are comfortable when spending entire days walking or street hiking. Comfortable, sturdy, and stylish. I particularly like the toe-guard style of Keen for keeping the little piggies safe. There are even some styles that are labeled green for the environmentally conscious. I get complements on my Keen sneakers almost daily!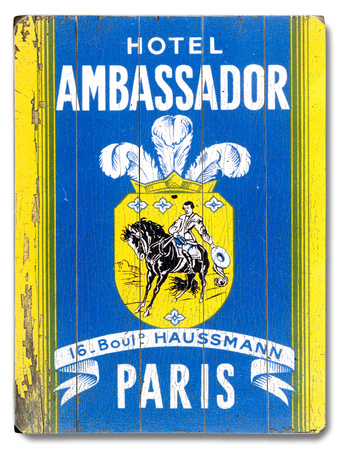 Send in your comments on the site. We'd love to hear them!